Jeffrey Zagaria Management L.L.C.

Jeffrey Zagaria's Clients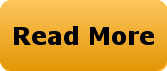 "Jeffrey Zagaria has not only effectively managed his clients with a balance of good judgement and cost efficiency, but more importantly, he understands the complexities of the entertainment industry and knows the process. Jeffrey is a better business partner because he really understands our industry's challenges and the importance of exceeding client's expectations."

- Dave B.